Sale!
Urban Gear copper water bottle for Curing Diseases Like – Fatness, Liver Diseases, Stomach Disorders, Mental Weakness, Cough, Blood Pressure, Joint Pains, Heart Diseases, Piles etc
₹ 699.00 – ₹ 799.00
Made from 99% copper, Capacity 950 ml

Leak proof cap design for spill free use

Copper renders medicinal and taste properties to store water and has several health benefits

Highly durable and has anti-corrosive properties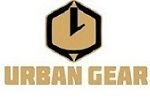 Description
According to Ayurveda, drinking copper-enriched water in the morning on an empty stomach helps balance all three Doshas (Kapha, Vata and Pitta). This also ensures proper functioning of different organs and several metabolic processes.
Keep 2-3 glasses of water in a copper vessel overnight, and drink it in the morning. (Do not overdo the process, 2-3 glasses is sufficient for a day). When water is stored in a copper vessel, the copper gently leaches into the water and provides all its positive properties. The best part about this water is that it never becomes stale and can be stored this way for long periods of time.
Copper helps cleanse and detox your stomach to ensure proper elimination of waste and harmful products. It also regulates liver and kidney functioning, and ensures the absorption of nutrients from food.
Copper promotes the breakdown and elimination of fat cells.
Copper helps regulate blood pressure and heart rate as well as lowers bad cholesterol and triglyceride levels.
Copper is the main component in the production of melanin that defines the color of your eyes, hair and skin. Melanin also helps keep the skin safe from sun damage, speeds up wound healing and covers up scars.
Copper aids the body's absorption of iron, which plays a key role in fighting anemia.
Copper also helps in the production of new and healthy skin cells that replace old dying ones.
Copper has very strong antioxidant properties which help fight off free radicals and negate their ill effects & ndash; one of the main reasons for the development of cancer.
Copper is known to have brain stimulant and anti-convulsive properties.
Copper regulates the functioning of thyroid gland.
Brand
Urban Gear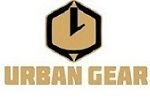 Additional information
| | |
| --- | --- |
| Dimensions | N/A |
| Size | 750 ML, 950 ML |
Only logged in customers who have purchased this product may leave a review.